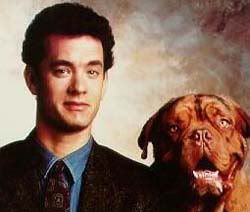 CANCELED
One's the cerebral straight man, the other keeps it close to the ground. A favorite of RR readers, the Banny and Hooch series didn't play in Peoria and has been canceled after just 3 airings, before we get to find out which one turns into a major star and which one is really a dog.
But the show goes on. Banny spins off on his own today to face the Arizona Diamondbacks in Surprise. His supporting cast includes Brandon Duckworth, Juan Cruz, and Yaz Yabuta. Comedy gold? Tune in and find out. Jon Garland is the special guest starter.
Broadcast: MLB.com
MLB.com Gameday: here
This FanPost was written by a member of the Royals Review community. It does not necessarily reflect the views of the editors and writers of this site.