Reading Dayton Moore's quotes from yesterday's Star piece on him, I couldn't help but feel as though I'd heard the things he was saying before.
"OK, then," he said. "Let's just trust the process. If other people don't want to trust the process, that's fine. If other people want to abandon the process, then abandon it. I'm not abandoning the process. I believe in the process." - Dayton Moore
``I do not expect you to support everything I do, but tonight I have a request: Do not give in to despair, and do not give up on this fight for freedom.

...

``My fellow citizens: Not only can we win the war in Iraq, we are winning the war in Iraq,'' - President George W. Bush, December 18, 2005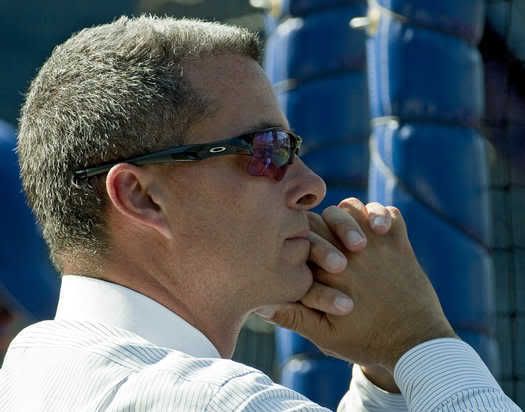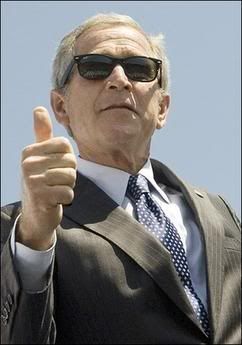 "You get a good group of people together. You work hard together. You trust in one another. You go through the difficult times. You work hard to make good decisions. You keep guys together and, eventually, it will happen.

...

"Here's the deal," he said. "We have very good people here. They're quality people. They care about others. They work hard. They're committed to trying to do something special for Kansas City." - Dayton Moore
"Of course we're doing everything we can to protect America. I wake up every day thinking about how best to protect America. That's my job.

"I work with Director Mueller of the FBI; comes in my office when I'm in Washington every morning, talking about how to protect us. There's a lot of really good people working hard to do so" - President George W. Bush, September 30th, 2004
"Our processes are good. Our processes are consistent. We're not right all of the time, but the effort is there, the passion is there and we will get this thing done without a doubt in my mind as we move forward. I believe that with all of my heart." - Dayton Moore
"We are fighting this war [on terror] on a lot of fronts, the major front of which is now in Iraq. And we're making steady progress toward achieving our objective, and we will continue to make progress," George W. Bush, September 17, 2003
I was a HUGE supporter of Dayton Moore his first couple years. But what's going on now is ridiculous. He and the organization he's operating are an embarrassment.