I don't know if a FanPost is the appropriate place to do this. Really, I'm not sure if there's any appropriate place to do this. I'm getting married in a couple months and am putting together a groom's cake. As sad as it is, I'd like to do something Royals themed. Since this is the largest group of Royals degenerates probably on the planet, I wanted to tap into this expertise. As my day job is as an accountant, I'm far from a design expert of any type. Any suggestions you guys might have would be appreciated. Thanks
Here's what I've come up with after thinking about it for a while.
Start with the Phillies cake I found:




I'd like a similar setup except with Royals stuff instead of Phillies. A regular Royals blue hat with KC in white. A pennant like this: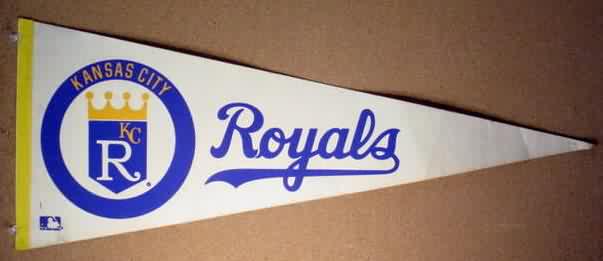 Put some more baseball's and some other Royals' stuff like this:




maybe something like this:


I've also considered doing something with the retired numbers, but I'd rather keep it fun since I'm not really looking to make a diorama of Royals history. I'm trying to figure out a way to work in the fountains and/or scoreboard, but it seems like it could get complicated.