Sports uniforms are a minor interest of mine. A good uniform set is more important than one might think. While unis don't impact the play directly, they help establish a club's aesthetic identity and are important for fans; boring or ugly uniforms takes a toll on the fan over 162 games, while nice ones make watching the team more pleasant (unless Luke Hochevar is pitching).
I've enjoyed the Royals return to powder blue as a secondary color, as there seem to be many teams with the boring blue-white combo. However, as older fans will know, powder blue jerseys used to be the away jerseys.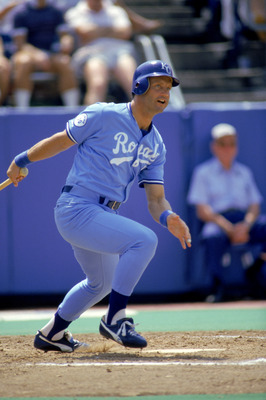 I've heard from people that the grey jerseys currently worn as the away colors are boring, and I agree. They're pretty bland. What would you think if the Royals adopted a modern look on the all-powder road jerseys?