Today is Election Day, a glorious display of representative democracy in action. Millions of voters will cast their ballot today (although millions more have already voted!) to express their constitutional right, and also to get a "I Voted" sticker from a cheerful volunteer.
Here is what state-by-state polling looks like right now at 270towin.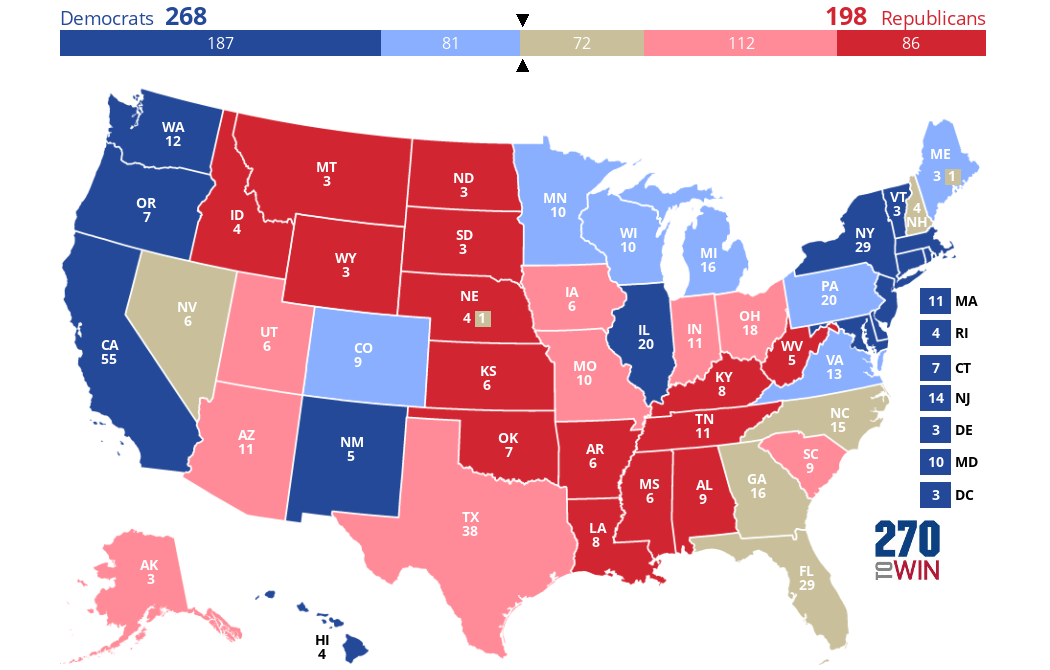 Click the map to create your own at
270toWin.com
FiveThirtyEight gives Clinton a 69% chance of winning. The Prediction Markets are giving her an 89% chance of winning.
Hillary Clinton may have Electoral College problems with one "faithless elector" who will not vote for her, and another who may not.
What happens if the Presidential election is a tie?
The four groups that could determine the election.
Election Day may not be the end of the election season.
A race-by-race look at the U.S. Senate.
What to look for in who controls the House after tonight.
Republicans may have a good night in the 12 gubernatorial races tonight.
A look at some of the tobacco tax measures voters will decide on, including two in Missouri (written by yours truly).
The Justice Department will monitor polls in 28 states.
Where can you report voter fraud?
Did you vote? Any predictions? Relief this is coming to an end? Remember to please keep conversations cordial and respectful. And don't forget to vote!